The Region's Most Prestigious Industry Honor
The Dallas Show is the leading juried competition + awards show for professionals in the Southwest. We seek to recognize and honor the region's top creative work in advertising, design, interactive, illustration, and photography.
2018 Key Dates:
FEB 26: Early Bird Tickets on Sale
APR 12: Entry Deadline
APR 26: Join us for Happy Hour with our Judges! Details to come.
MAY 1: Tickets on Sale
JUN 9: The 50th Anniversary Dallas Show

Dallas Show Location: The Dallas Museum of Art
Dress: Creative Black Tie
Valet: Complimentary

7:00pm: Gallery Viewing
8:30pm: Seated Dinner
9:00pm: Awards Presentation

Eligibility: Regardless of its name, the Dallas Show is open to all creative companies and individuals, regardless of company location or what market(s) entered work appeared in. Only final, published work may be entered in the Dallas Show. Spec work for a real client, solutions created but not published for a real client, or fictitious work created as exercises or experiments may not be entered. Student work cannot be entered in the Dallas Show, but is welcome in the National Student Show and Conference's competition; visit nationalstudentshow.com for details.

Awards + Recognition: Accepted entries will be displayed at the Dallas Museum of Art the night of The 50th Annual Dallas Show, on Saturday, June 9, 2018. Awards (in the form of light bulbs – bronze, silver and gold) go to the best work, as recognized by our judges.

Meet the Judges
---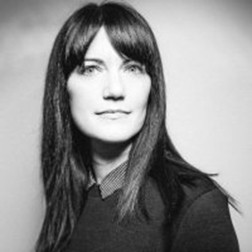 Alisa Wolfson
EVP, Head of Design
Leo Burnett Chicago
As a leader in the agency's U.S. design practice, Alisa oversees brand extension and campaign visual identity for Samsung, Kelloggs, P&G and many of the agency's cultural and socially conscious clients.
Her career at Burnett began in 2009, when she founded the Department of Design—a group that she has grown from a team of four to eighteen designers. She is an advocate for collaboration and design excellence within the agency and community, championing design thinking as a method for transforming products, services, processes and strategy.
Her work has been recognized by industry awards, including the inaugural D&AD White Pencil, Best in Show at the One Show Design, and the first-ever Gold Pencil awarded to Design for the Greater Good. She has been named one of 30 "Women to Watch" by Ad Age Magazine.
Alisa is an active part of the Chicago design and cultural scene. She is the President Emeritus of the AIGA Chicago and the Design Director at Lampo, a nonprofit organization that presents experimental sound art. Alisa is also a mentor, volunteer, lecturer and mom.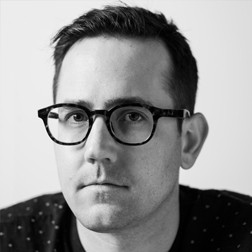 Erik Marinovich
Lettering Artist & Designer,
Co-Founder of Friends of Type
Erik Marinovich is a San Francisco based lettering artist and designer, and is a co-founder of Friends of Type. Since 2009 he has drawn letters, logos and type for nice folks like: Nike, Target, Google, Hilton, Facebook, Sonos, Sharpie, The Criterion Collection, Air Canada, Gap, Ford Motor Company. In 2012 he co-founded Title Case, a creative work space that conducts workshops and lectures. Between client work, teaching and side-projects, you'll find him on the road promoting Keep Fresh Stay Rad and Let's Go Letter Hunting, two new releases from Friends of Type published by Princeton Architectural Press.



For questions, or to become a Dallas Show Sponsor:
Please contact our Dallas Show Chair, Katie Kitchens, at dallasshow@dsvc.org