It is with great pleasure the DSVC revives one of it's inspiring features from the days of Rough magazine, Fresh Face. This interview style article focuses on the up and coming creative minds in the Dallas/Ft. Worth Metroplex. Our goal is to introduce these members to the creative community by doing more then just showcasing their work. It is a chance to see what makes them tick. Without further ado, I introduce you to the first on-line Fresh Face, Simon Stipp.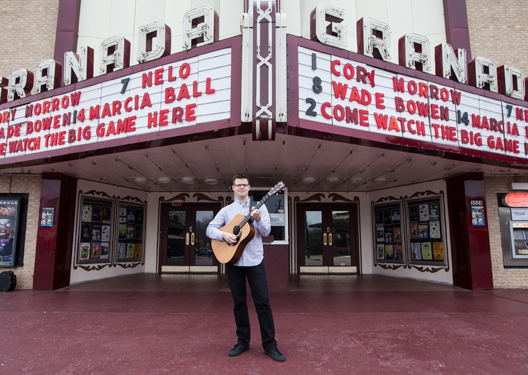 Work
Bottle Rocket, 9 months

Education
BFA in Visual Communication from Texas A&M University-Commerce, 2013

Hobby
Fiddle Guitar
|J| Many of our readers do not know this, but you are the son of a designer. The DSVC has a scholarship named after your father D.C. Stipp and for years the club has put together a golf tournament to raise money for that scholarship. Did being the son of a designer have an impact on your decision to be one yourself?
|S| Yes. Although my dad passed away when I was young and I didn't understand what he did for a living until I was in high school I think it's safe to say that he was definitely an influence. I also grew up in a pretty artistic family. Two of my cousins are accomplished fine artists and my uncle is a designer. They influenced me as well.
---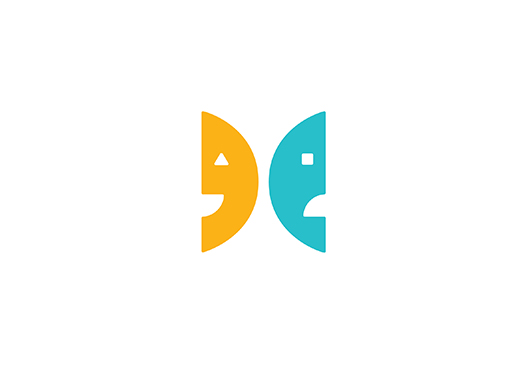 Dallas Children's Theater Logo, Student work
---
|J| What is your dream job?
|S| I love being a designer. So, I guess you could say that my job is my dream job.
|J| When you are not designing, what do you do for fun?
|S| I go to fiddle contests and accompany fiddlers in their rounds. They're usually in tiny Texas towns, so, the weekend trips are about as (if not more) fun as the contests can be. I love Texas Fiddle music and I care a lot about preserving it best I can. I also collect records and vintage design and art books.
---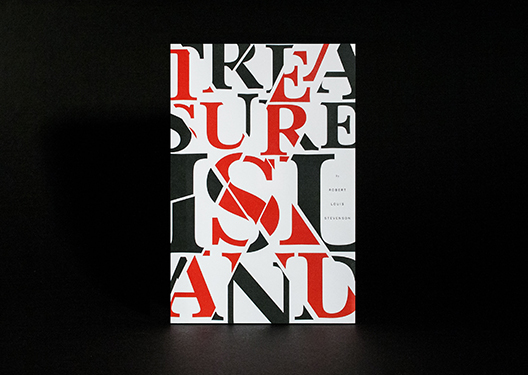 Treasure Island Book Cover, Student work
---
|J| Fiddling? Please explain! Do you play the fiddle too?
|S| I've played guitar since I was 8 ...and dabbled in other things, but, it's the one thing that holds my interest the most. It wasn't until late high school that I really started getting into fiddle music. I learned the Texas-style of accompaniment from a guy named Joey McKenzie. He's a musical hero of mine and his teaching has had a big impact on me. My brother is a Texas-style fiddler, so, we play together quite a bit. Texas-style fiddling is one of those things you just get addicted to... I can't quite explain it. I find the history of the music just as fascinating as the music itself.

---
|J| Who is your favorite musician and what is your favorite song?
|S| Django Reinhardt. He's without a doubt the best guitarist of all time. Having a favorite song is impossible for me... there's just too many good ones out there!
|J| Picking favorites can be pretty hard. Now lets get back to design. What were the most important things you learned in school?
|S| That hard work pays off and a good idea is worth it's weight in gold.
---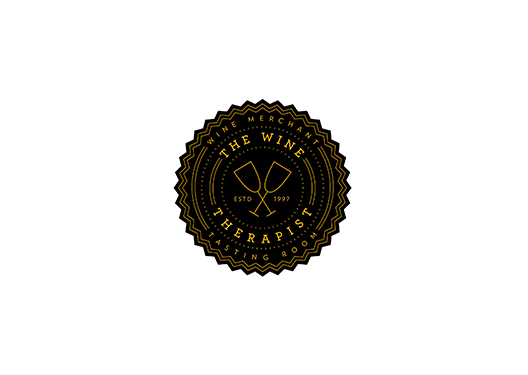 Wine Therapist Logo, Student work
---
|J| What was the one thing you wish you had learned about when you were in school?
|S| To me, design school is mostly about learning how to think ? and that's what I learned. I think that if you have moderate talent and an eagerness to learn the rest takes care of itself.
|J| Now that you have been working at Bottle Rocket for about 9 months, what is the biggest lesson you have learned there?
|S| To trust your gut and don't over analyze things. Just do the work.
|J| Who or what is your current inspiration?
|S| I've lately found that getting away from pure design and spending solitary time in museums is really refreshing. I like that you can sort of get lost in someone else's world for a while. My favorite designer right now is Henryk Tomaszewski. His posters are sophisticated and still have a lot of attitude ? at tough balance.
---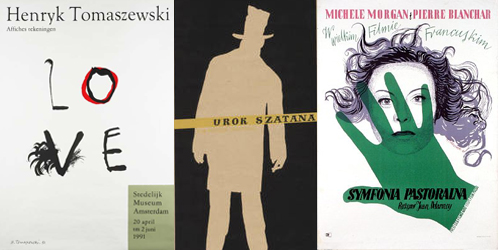 Henryk Tomaszewski Poster Samples
---
|J| Very nice! I am a huge fan of classic poster artists as well. I appreciate you taking the time to let me and our readers get to know you better. Are there any last words you would like to leave us with?
|S| I'd just like to say that it's an honor to be featured as the first Fresh Face in a good while! Also, a big thanks to the club for paying tribute to my dad with the D.C. Stipp Memorial Scholarship all these years.
---