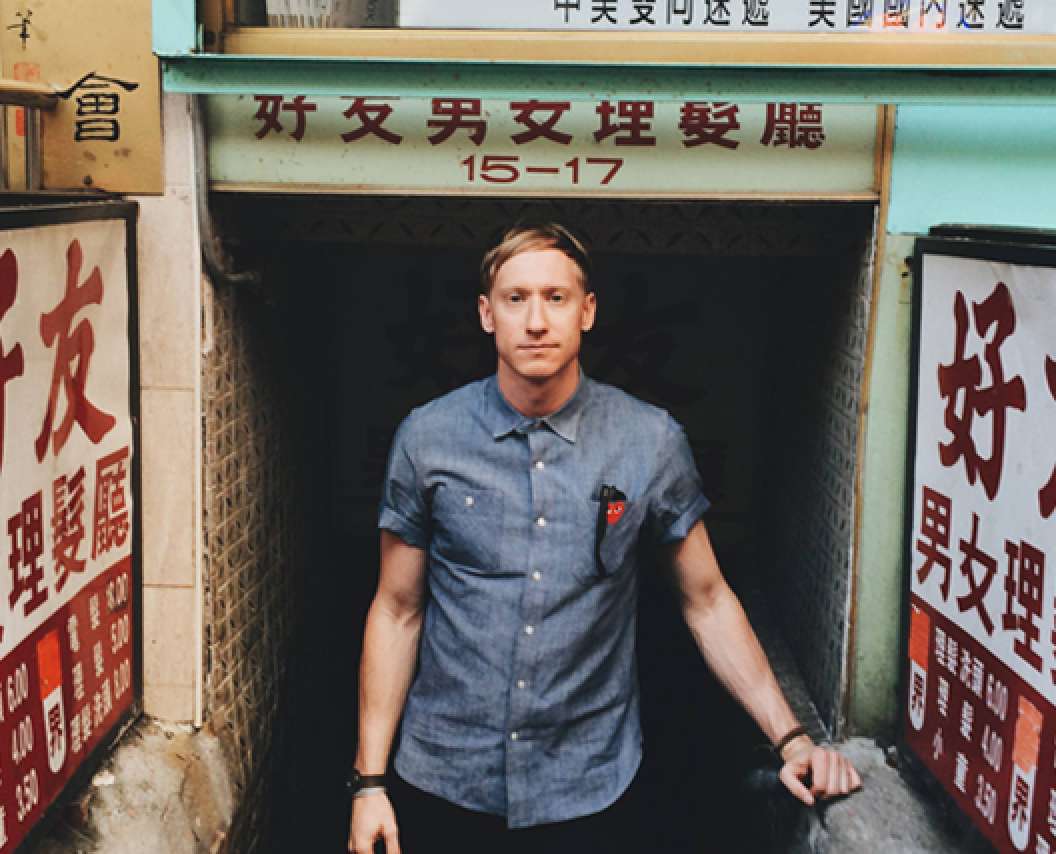 ?Art is whatever you can get away with? Andy Warhol.
Tim didn?t actually lead with that, he actually began with his affection for d*ck jokes. They led to a discussion of comedy and one of his favorite comedians, Woody Allen, ?A master of taking clichés and flipping them with a new or provocative observation?, said Tim. His playful sense of humor led to his interest in trying to insert the suggestive idea whenever he could in his early work. But with his keen sense of style and wit he was able to get a few through the approval process and along some that he couldn?t.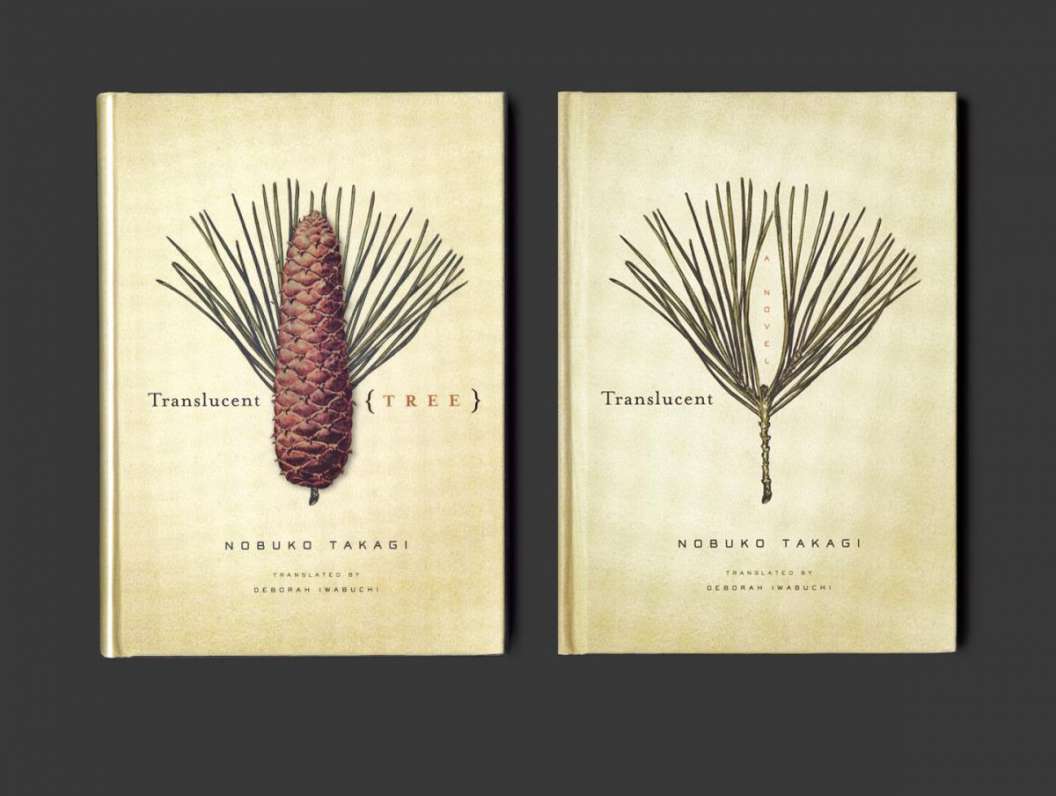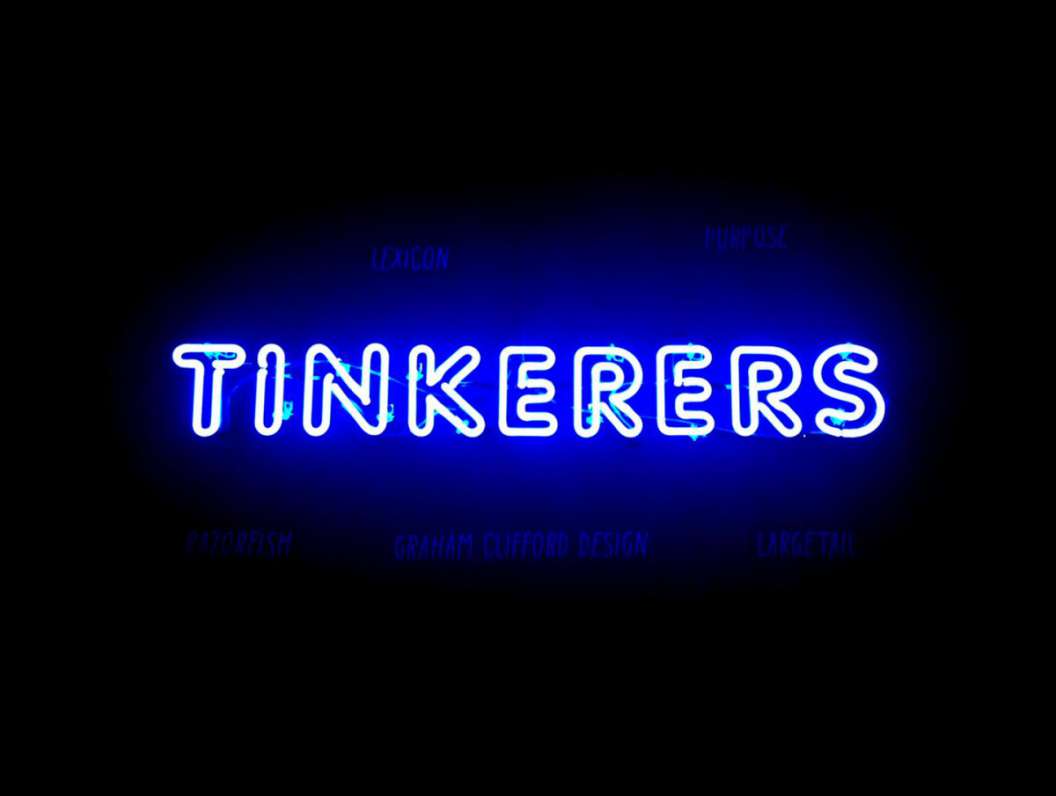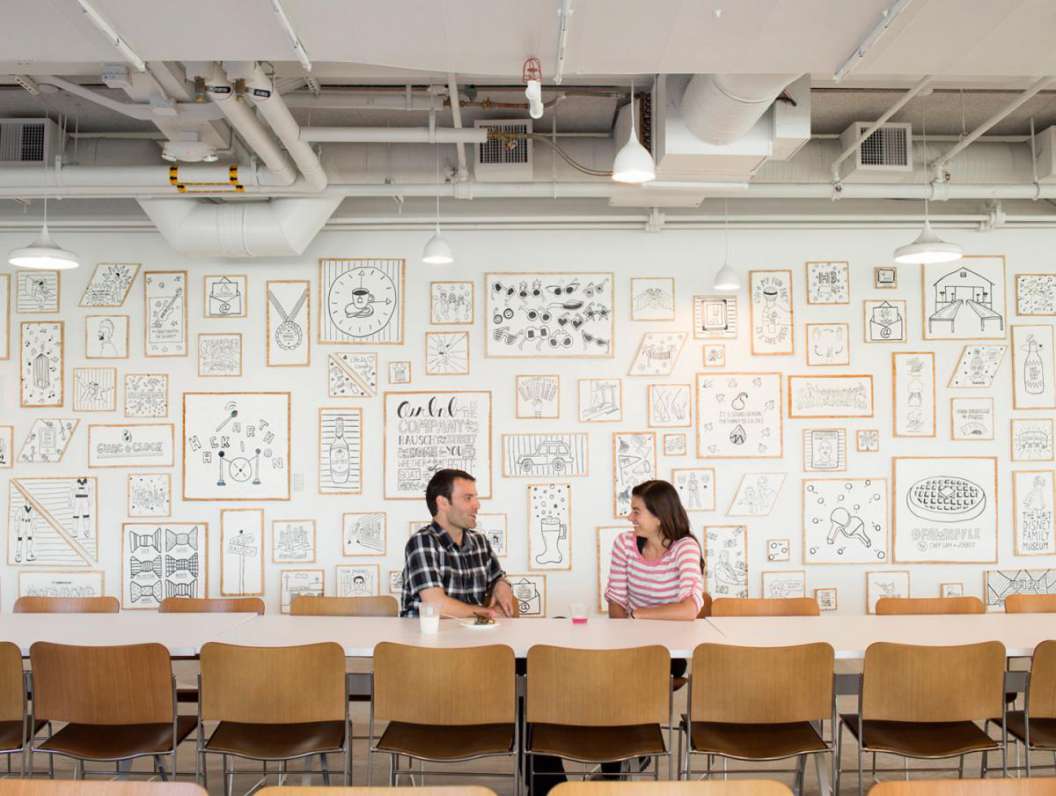 For the college students in the crowd, Goodman had a great observation in his attempt to fund his education. Coming from a modest background he was constantly looking for ?free? money and would research the thousands of scholarships out there and apply for whatever he could. But this led to his insight that in writing for each of these scholarships he was retelling his story to wildly different donors over and over, selling himself to these various audiences. This process had greatly aided when interviewing and prospecting for freelance.
Tim punctuated his presentation with the following quotes:
If you want to change your look ? change your tool.
The work you ought to be doing is the work you should be doing.
Find what you love and let it kill you. Charles Bukowski
These quotes helped describe his ?design installations? for the Ace Hotel and AirBnb headquarters where he freehanded the large scale projects shown below.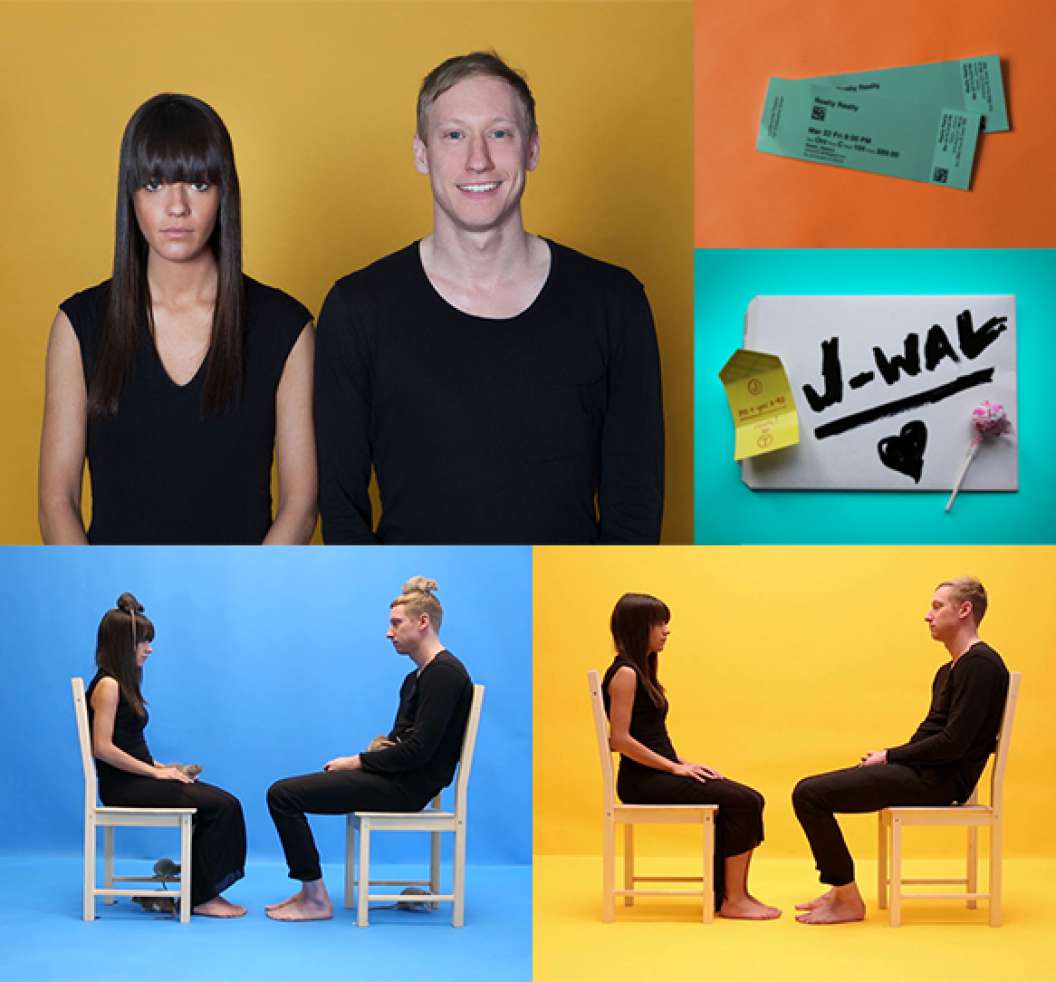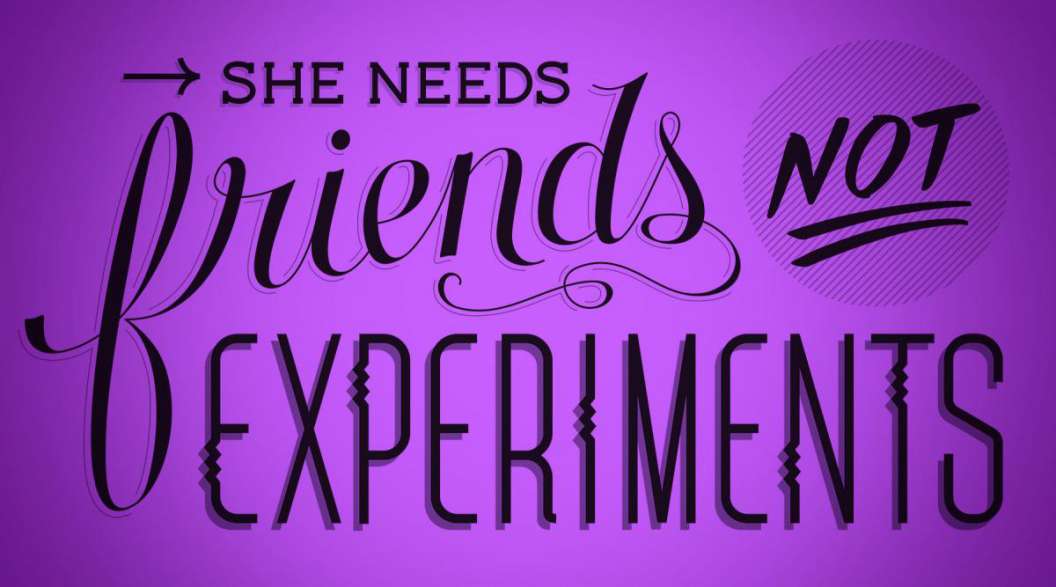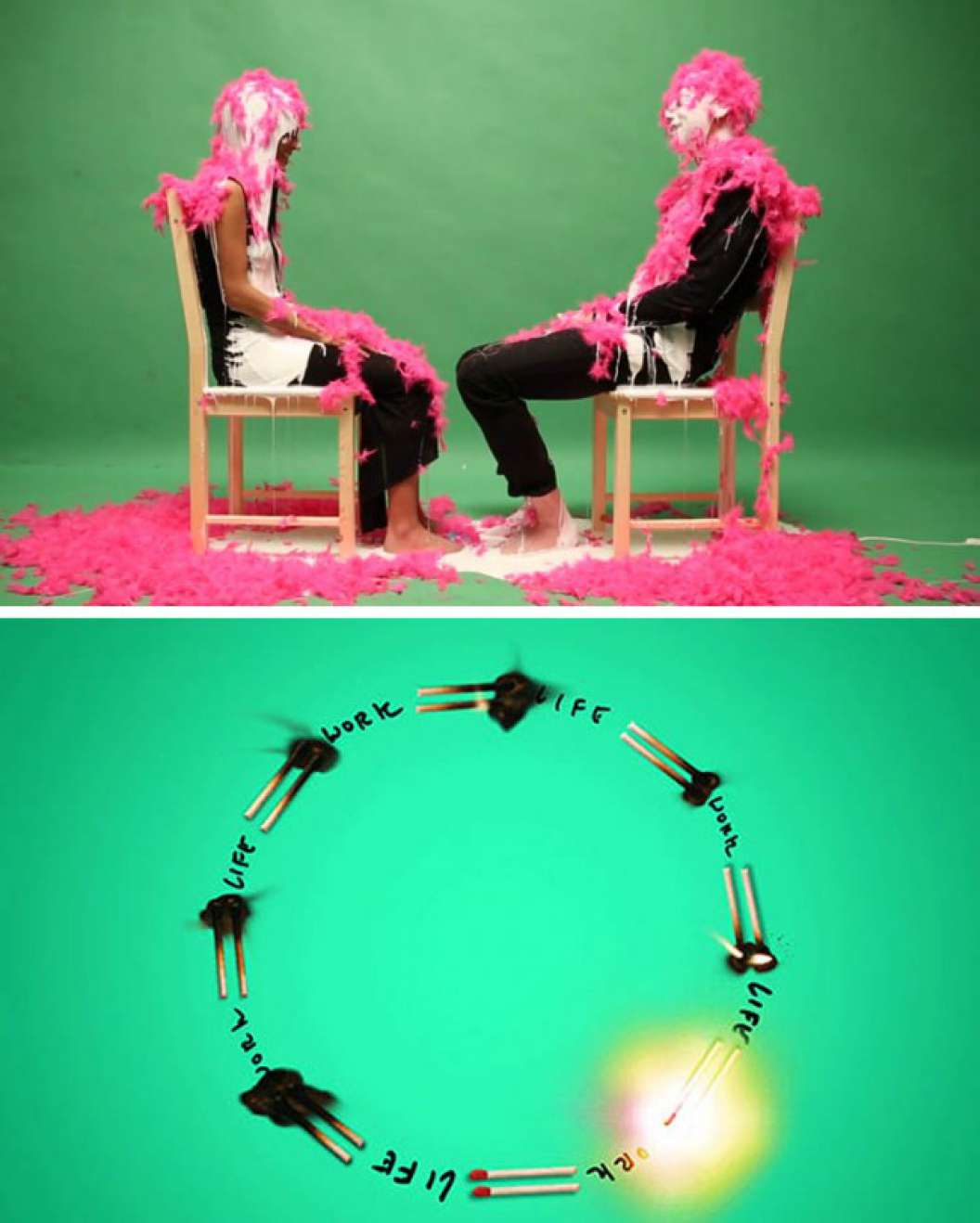 But then we came to the groundbreaking area that Goodman and his partner in experimentation, Jessica Walsh created ?40 Days of Dating?. Tim started off this section with the quote, ?In the particular lies the universal? by James Joyce alluding to his introduction of viewing the everyday from a new perspective. These are two friends at opposite ends of the dating spectrum:
We were informed that a movie has been optioned and they are now forming a partnership for new self-authored ideas. At the end of the presentation Tim was asked where he considered himself an artist. He said that he thought that being called ?Artist? would be pretentious and inaccurate. But with so much self-authored work, he?s blurring the line and creating a new path for a new generation of designers and old.