The DSVC is back with our second installment of Mixed Success! Join us Friday Dec 2nd to hear from our THREE keynote speakers: Michelle Ouellette, Mick Champayne, and Kyle Steed. This is the second of three mixed success events we will be hosting this season and we hope to see you at all of them! Does this mean we will no longer have monthly speaker meetings? Yes it does. But your membership will still give you the chance to hear from 9 incredible speakers this season, at our fall event, winter event, and summer event. We hope to see you for happy hour and a night of fun with the DSVC on Dec 2nd!
4:00 - 4:30 pm -- Registration/Happy Hour
4:30 pm - 5:15 pm -- Michelle Ouellette
5:15 - 5:30 pm -- Break
5:30 - 6:30 pm -- Mick Champayne
6:30 - 7:30 pm -- Food Truck Dinner (at your own expense)
7:30 - 7:45 pm -- DSVC announcements
What's included with your ticket? Entry to the event and two free drink tickets. Dinner options will be available onsite but covered at your own expense.
Members still get in for FREE! Sign up to be a DSVC member today to get the best deal and attend all three Mixed Success events for the cost of your membership.
---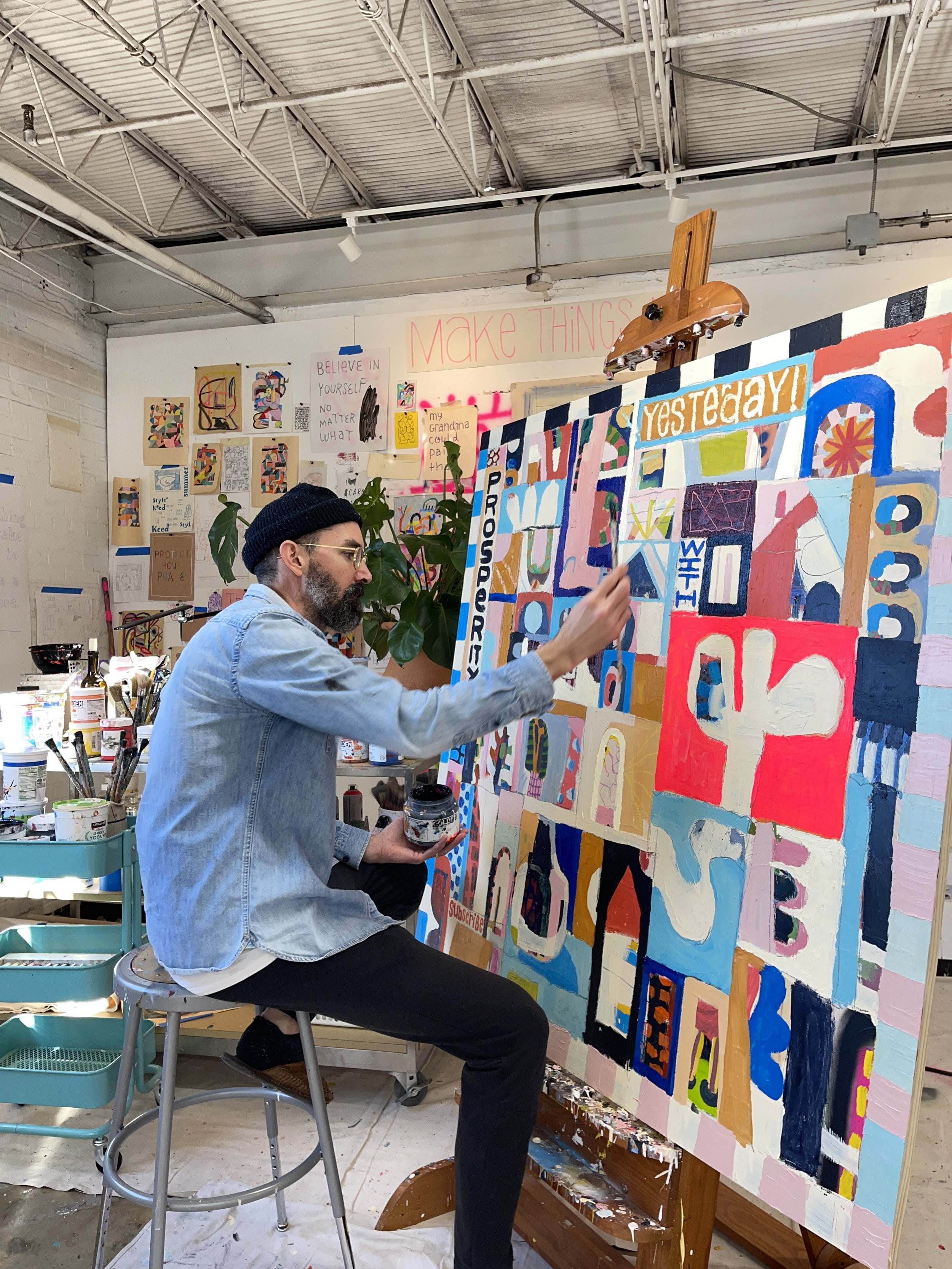 Kyle Andrew Steed (KAS) is an artist, author, husband and father. To be honest, He'd rather not talk about himself in the third person. But if you insist, please read on.
Raised in the red clay of Alabama, Steed spent years pushing and pulling to distance himself from his upbringing. The agony over place and identity is represented in his work by the balanced arrangement of color and shape. By working with a vivid palette he offers his viewers a light by which to explore. His shapes lean into familiar territory of our humanity while leaving any direct representation up to the imagination.
Being an artist is a long game. This path he keeps carving since the tender age of 5 Steed works to regain the simplicity of his inner youth. Resistance (read Steven Pressfield) is a common confidant. Too much thinking causes delayed action. Likes and impressions are false accolades. Painting is both free from thought and full of wonder.
When he's not painting Kyle keeps busy raising 2 girls with his wife, Amanda, at their home in Dallas, Texas. One of the great pleasures of life is watching how children throw themselves fully into creation. Their innocence is the pure joy of creation. Alongside his creative endeavors, Steed enjoys the practice of meditation, yoga and learning how to integrate the power of being bored into the broader scope of his life and work.
Connect with him on Instagram @kylesteed
---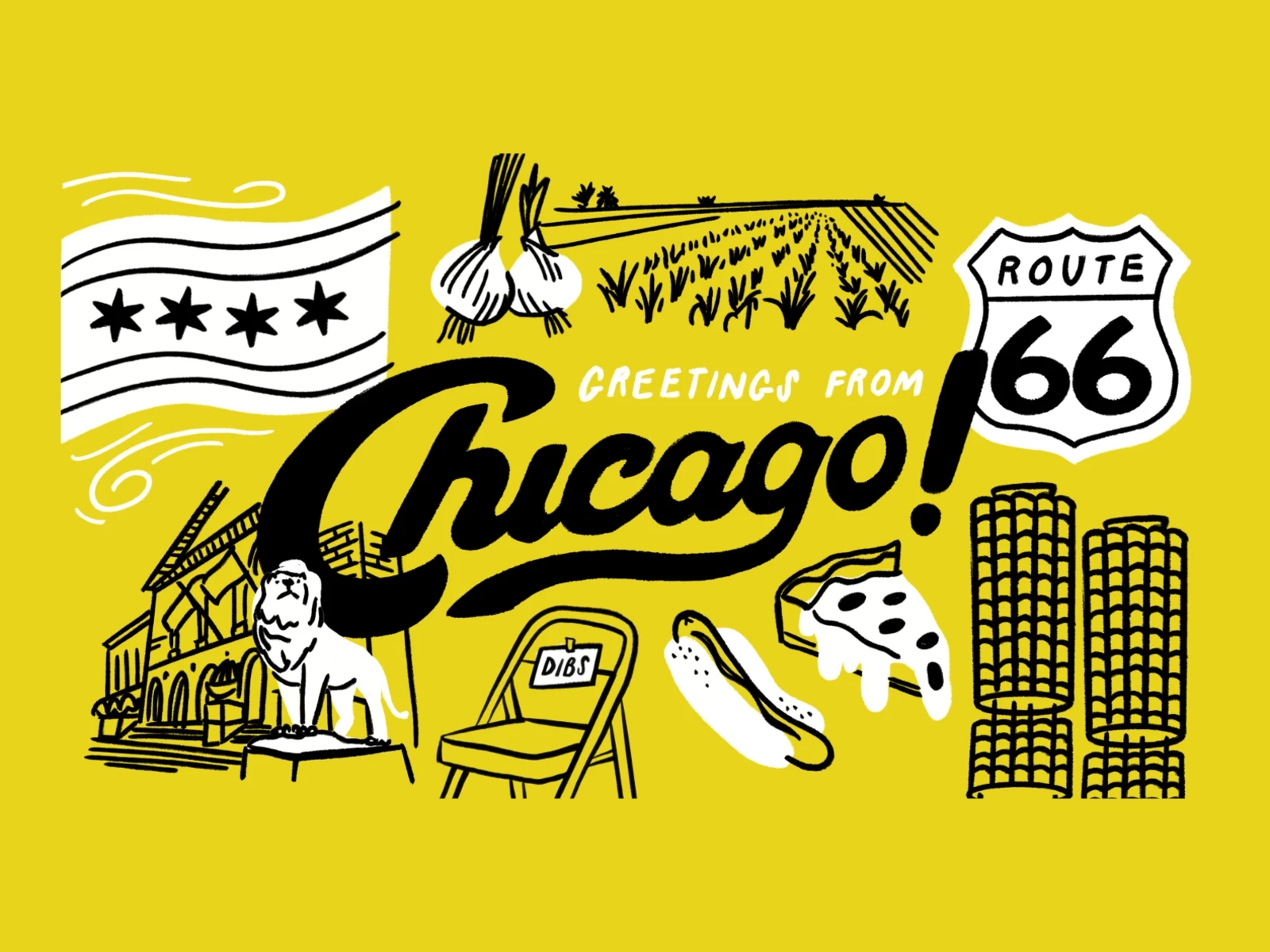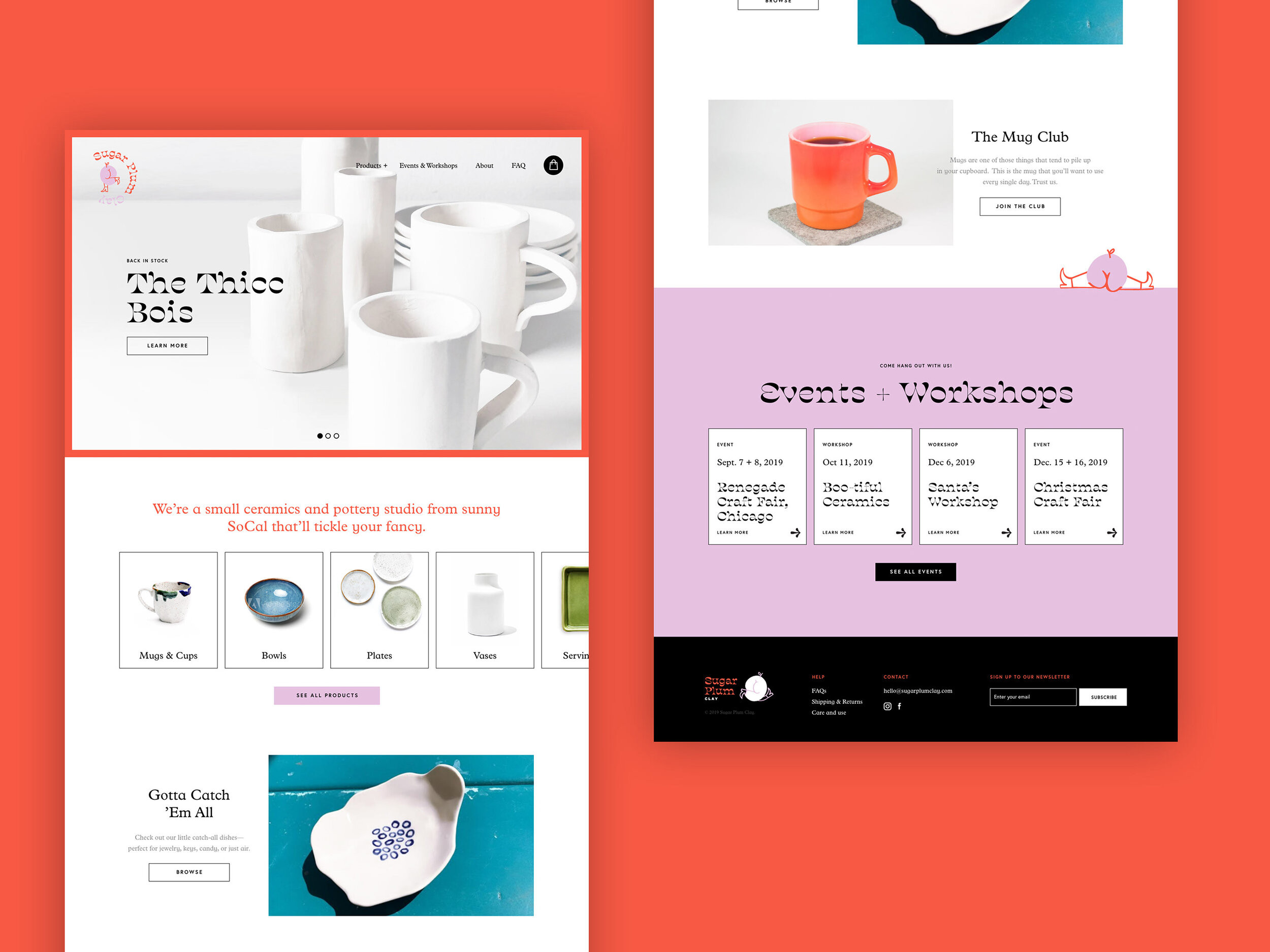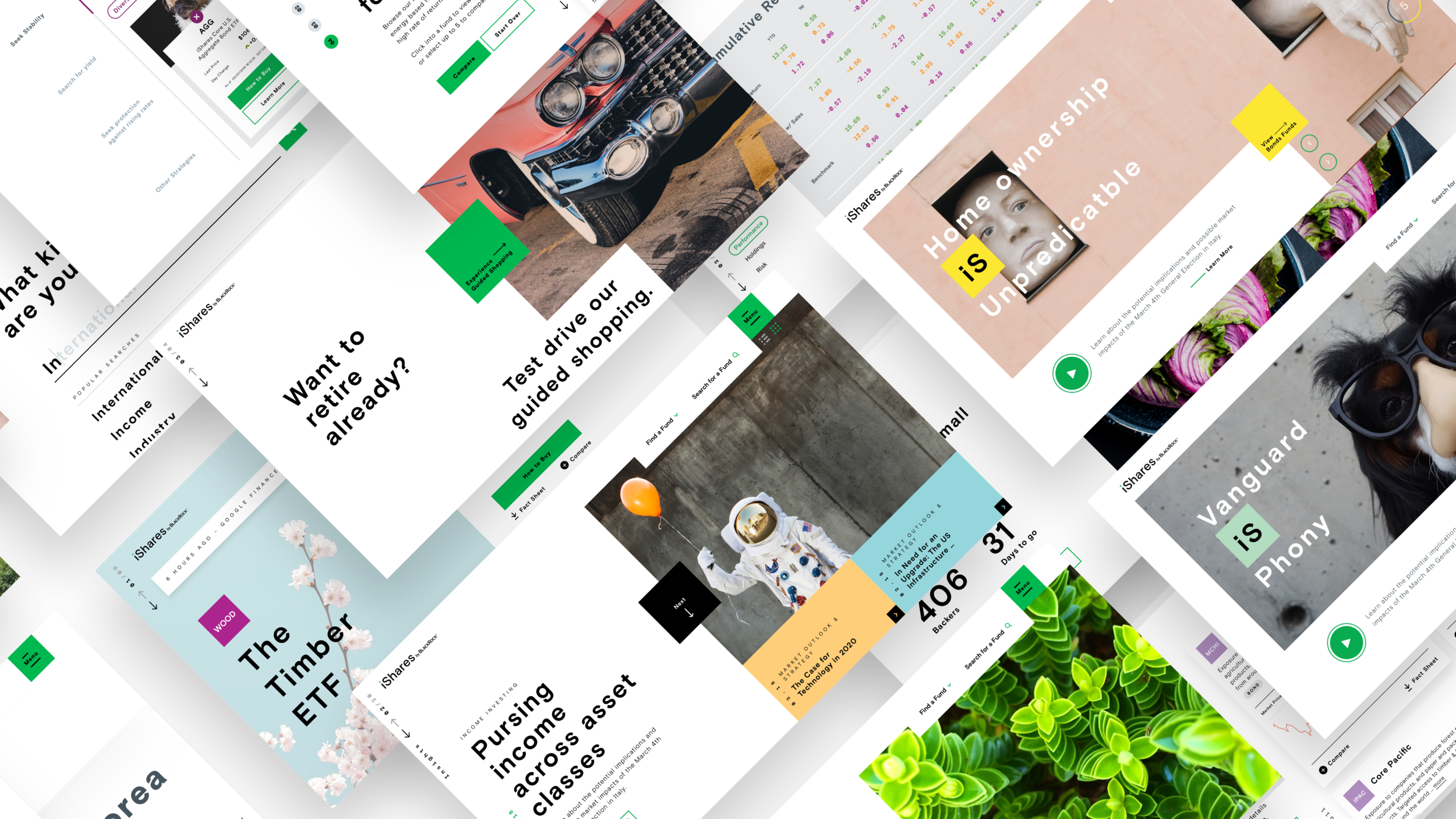 I love to create experiences that have beauty AND brains: making things look beautiful with smart strategy and thoughtful UX.
A big believer in accessibility and inclusiveness, I love navel-gazing about the future and how designers can support people's values and intentions. With over 10 years of design under my belt, I'm always scheming ways to inject a little personality and friendliness into experiences. By moonlight, I dabble in illustration where I like to hone my storytelling chops, and I'm currently an aspiring futurist.
---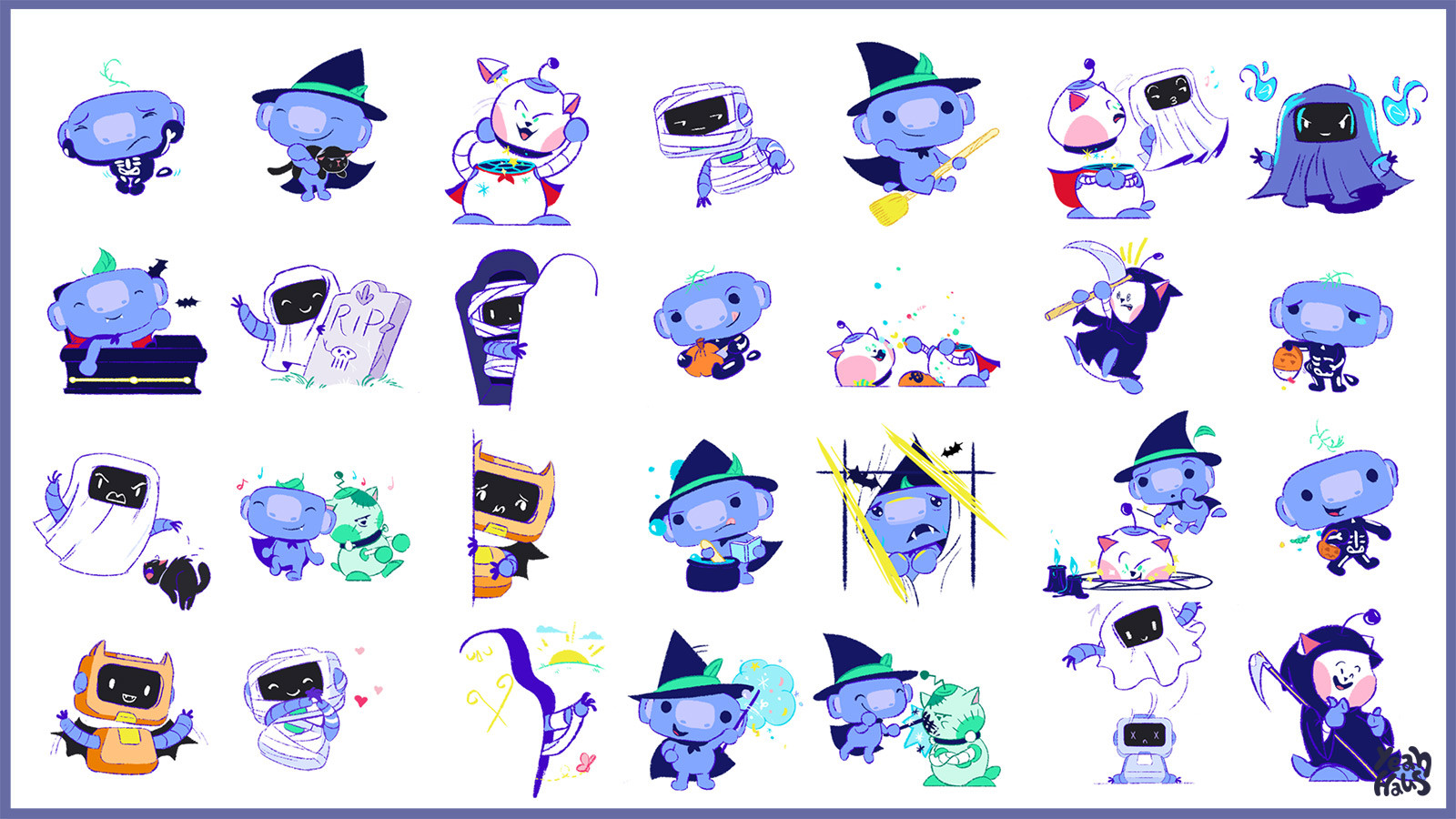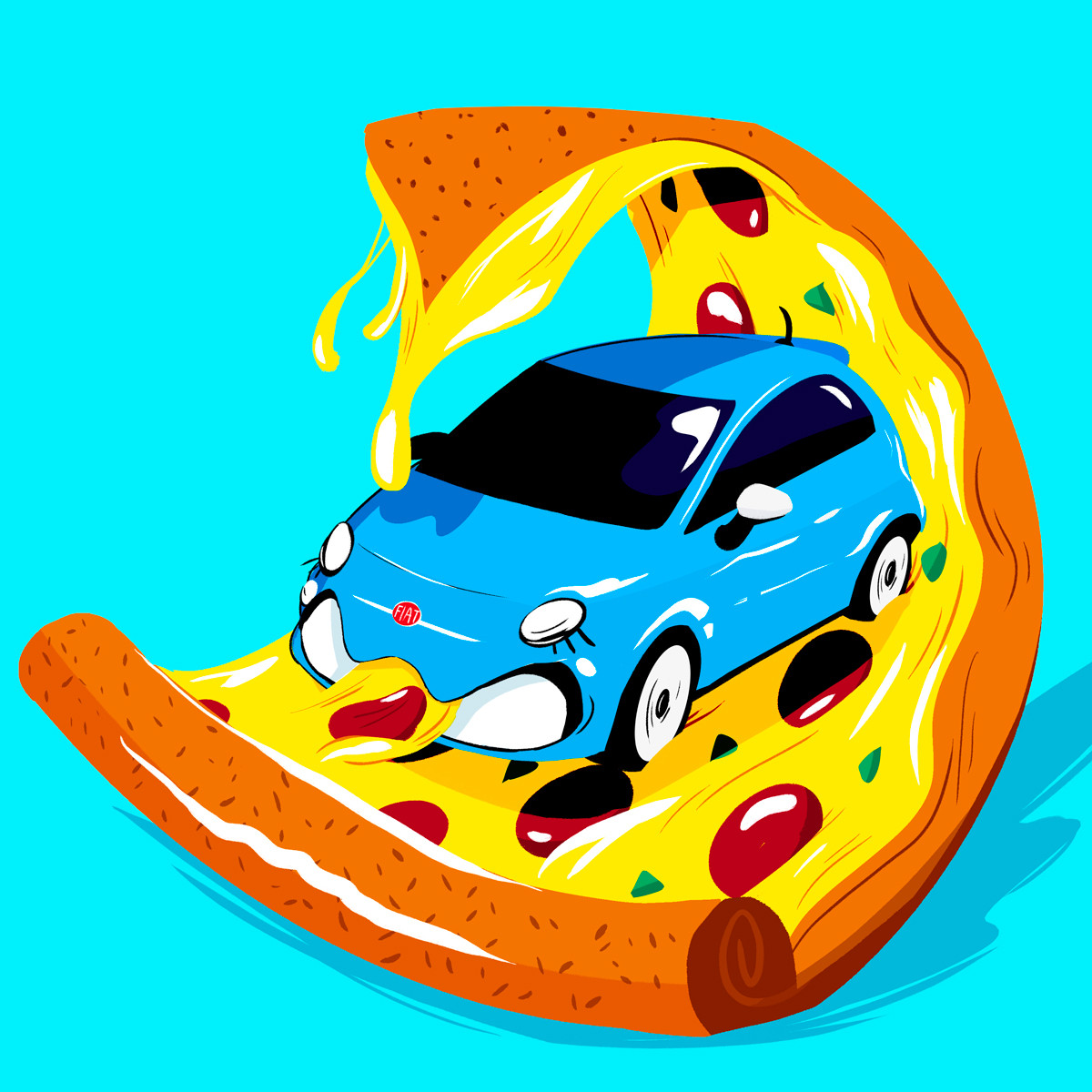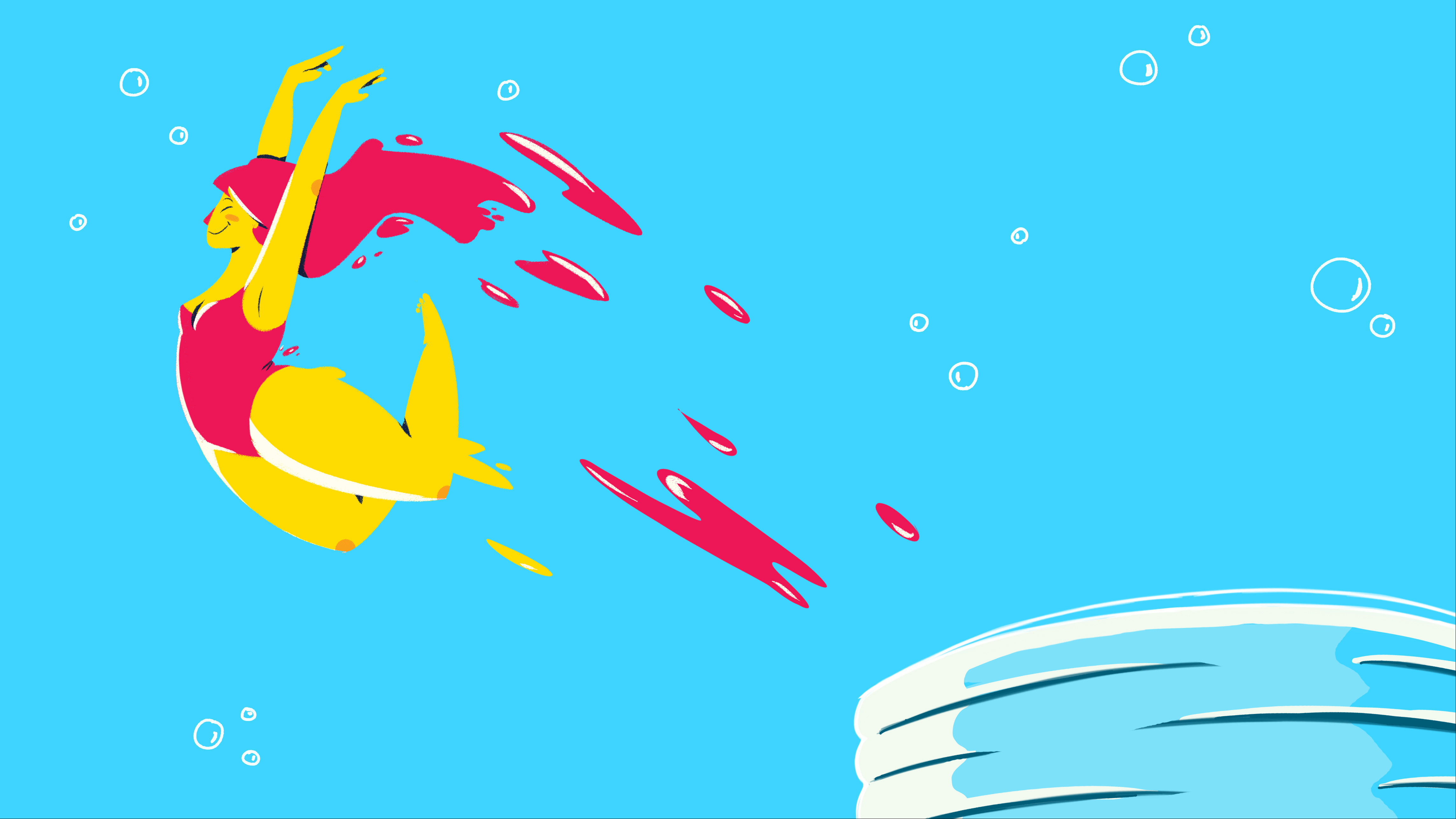 I am a partner in the award winning animation studio Yeah Haus, who's work in commercial animation is sought out by clients like Google, Fiat and multiple ad agencies. Our animated and live action short films have been screened worldwide, most recently at Cannes film festival (#Last Selfie, 2019).
Personally, I'm a sought after art director and illustrator in both the animation and advertising industries. I've traveled far and wide taking part in, as well as occasionally speaking at conferences and events. Hailing originally from Windsor Ontario, I've relocated to the Detroit area, where I share my studio and life with husband + director extraordinaire Chad Thompson. When not working, Chad + I are spending time with our giant dog and two kids.. usually eating endless bowls of noodles or playing some Zelda.
---