Many thanks to our food sponsor Artifacture Studios for making our holiday snacks possible for the meeting! They also helped spread a little holiday cheer with their laser cut snowflake ornaments.
---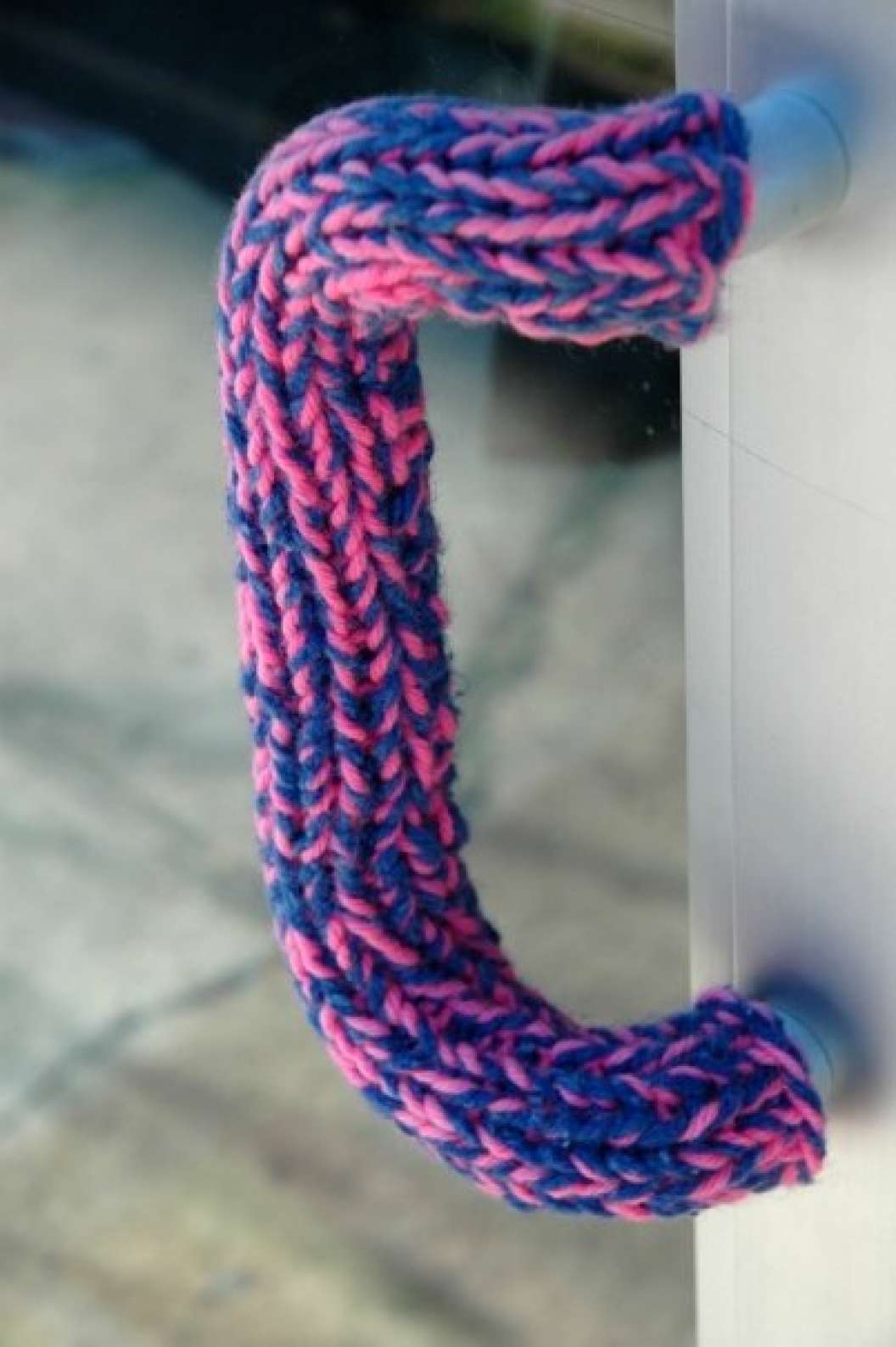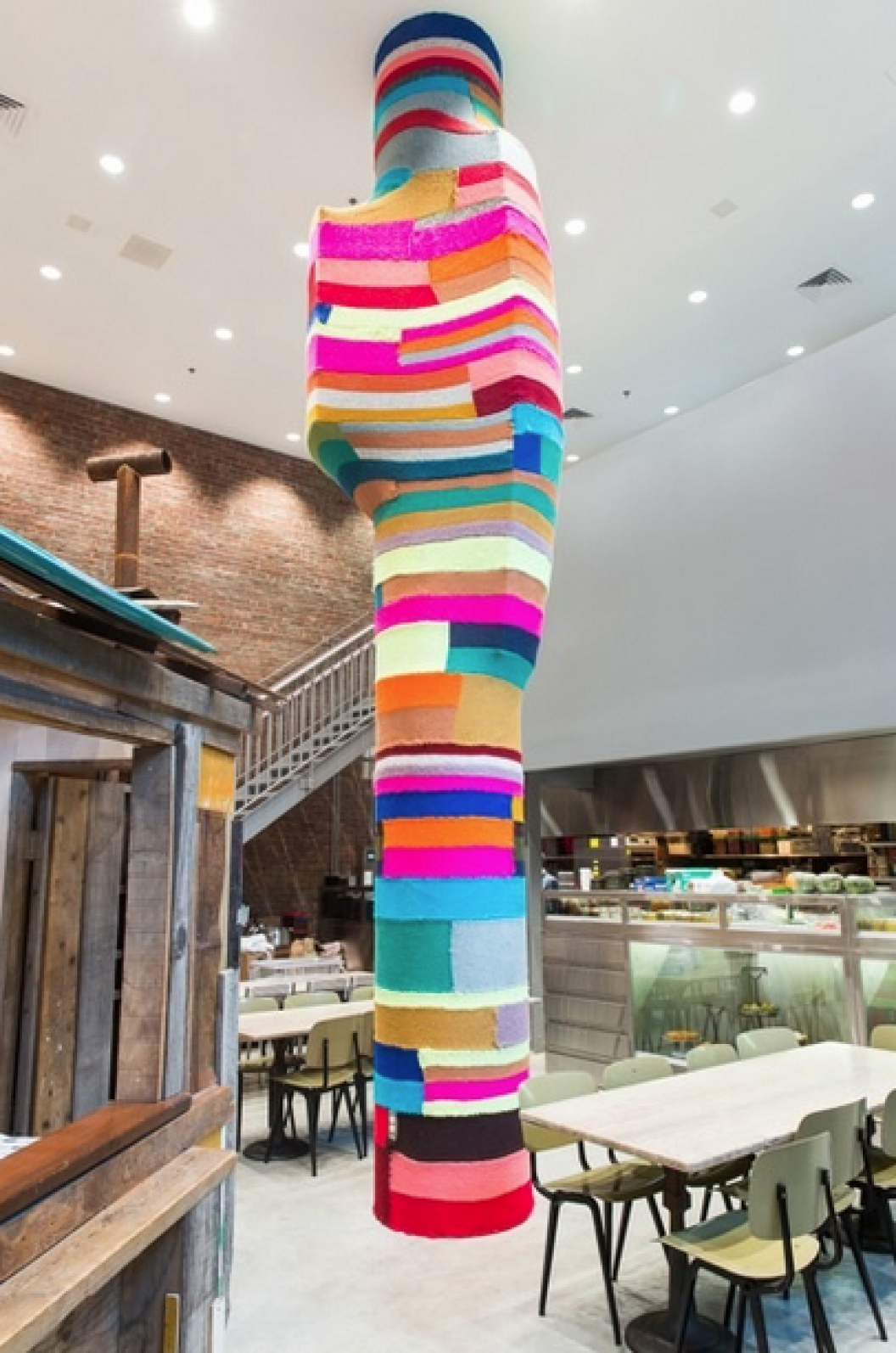 It all started with a door handle. A gray, boring, sterile piece of metal. Sitting in her clothing shop one day, Magda felt the need to change her environment. To transform it. To make it human. And so Project Alpha was born.
It was a humble beginning. First a door handle, then a stop sign. But people were intrigued by this crafty version of street graffiti and her work went viral. Just three months later, Magda?s work was being referenced by Tina Fey in an SNL skit.
This December, Magda shared her story as she evolved from street artist to a commercially successful large scale textile artist. It?s a journey that continues to surprise and delight as she pursues her never ending quest to experiment and go bigger.
As visual communicators, we always strive to connect with our audience as quickly as possible. It is our job to make sure that people are moved to interact and respond to our message. This is precisely what Magda?s work excels at doing.
Magda?s work is so powerful and intriguing because of its ability to bring people together through a common curiosity and let them connect in ways they wouldn?t expect. At the same time, her work has allowed her to connect to the public in ways she never expected.
As Magda?s projects have grown larger in scale, her audience and their reactions to her art has grown. The most frequent reaction is the sudden stop and point. Others feel need to take a picture. Some have the uncontrollable desire to touch.
The effect is instantaneous, too. Even during the installation process, people can't resist interacting. Strangers come together to watch the process, chatting about the art. Children immediately hug and play with freshly knitted forms that were once overlooked. There is something wonderful about the transformation Magda?s work brings to a once ignored, cold, and unyielding structure.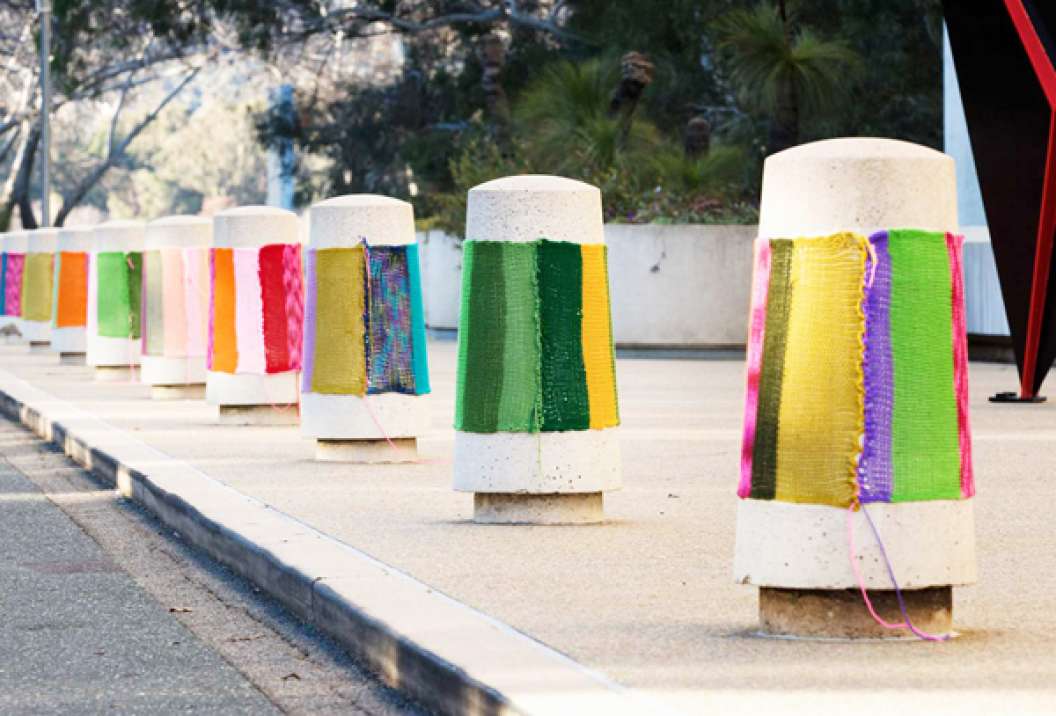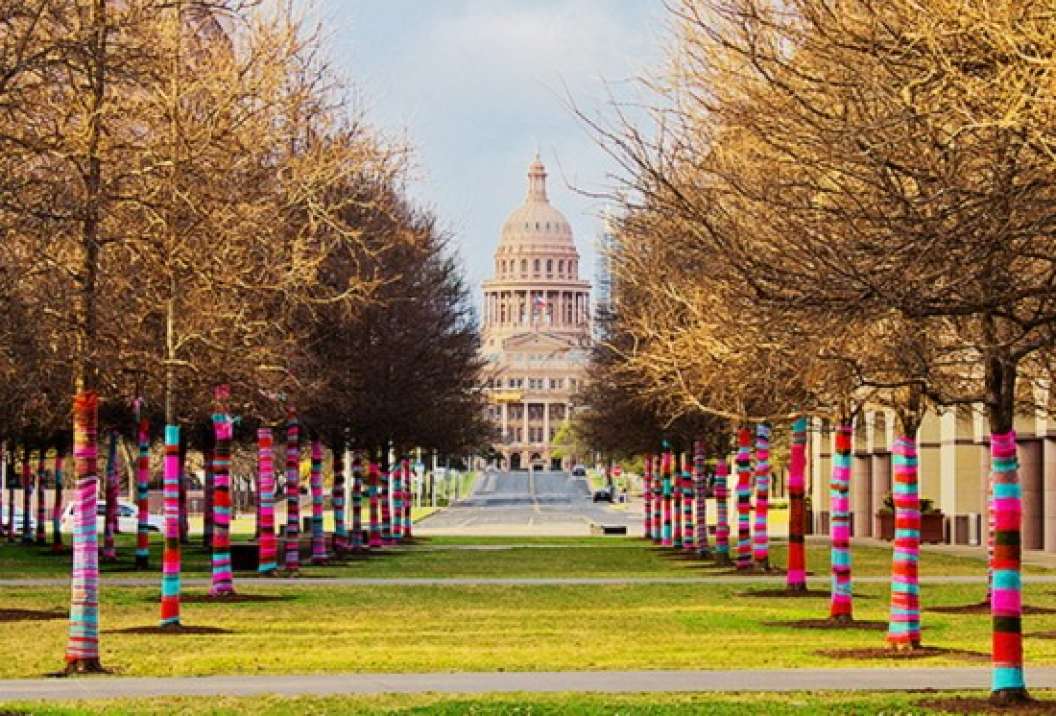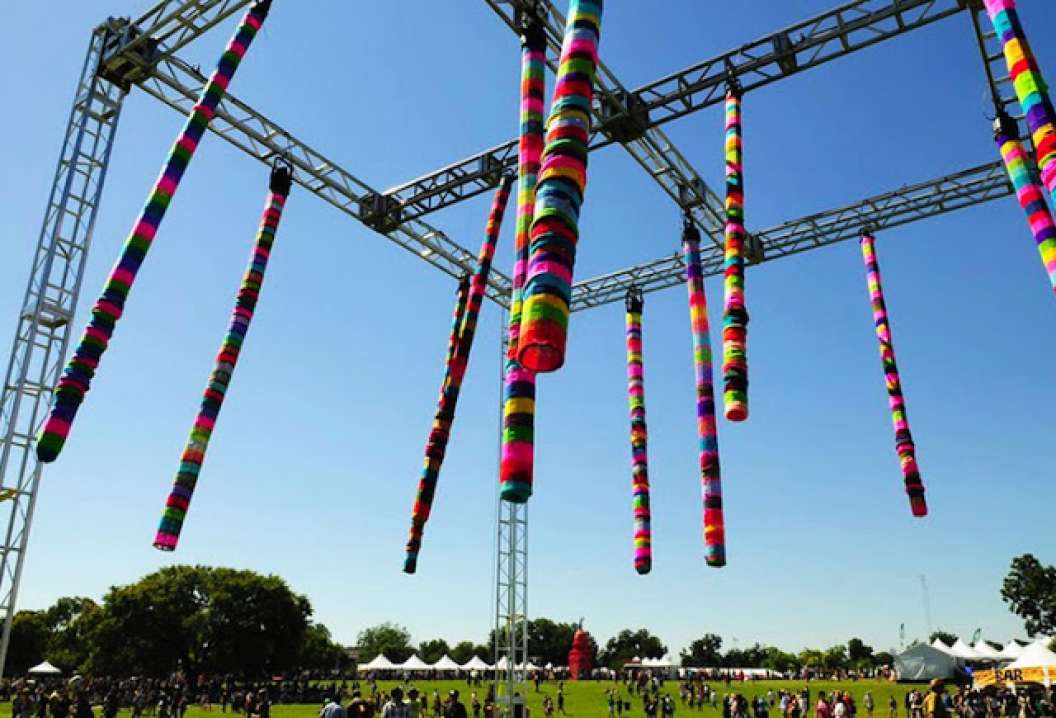 Over the last 10 years, Magda?s work and her role in its creation has evolved tremendously, but her original intent remains the same: to transform the environment in a way that connects with people. It's exciting to see where she will take us next.
Apparently there is a very large, very imposing water tower near Plano, Texas that she's got her eyes on.