Industry studies have confirmed with hard facts what in-house managers have known to be true for years good design is good business. CEO's and executive leaders are now looking for ways to infuse design into every aspect of the brand experience by leveraging their in-house teams. For this reason, I believe this is the single most exciting time in designs history. This is our moment.
---
I missed the introduction of Alex Center, because I was a little late to October's meeting due to a broken light at Mockingbird. I can only imagine the great things that were said about him. It was probably something like, "Alex is a lot like vitaminwater packaging – hip, colorful, simple and witty."
Which Alex would probably take as a compliment, because he loves the packaging. He even said so himself - "our packaging is the greatest," he stated as he stood behind the podium, his face partially blocked by three bottles of vitaminwater.
Alex Center is the design director of vitaminwater, and has worked there for nine years. While most of the people in the theater would have a panic attack if LinkedIn congratulated them on their 9 year work anniversary at their current job, Alex seemed proud he's been there that long. Lasting through vitaminwater's growth from start-up to a household-name beverage company that people praised in letters they mailed in.
He actually started as the first full-time designer on the team able to work on a variety of projects from coupons to photo shoots. Every project he completed with the main goal in mind - to take the essence of the packaging and put it into everything. So they wrapped it around chap sticks and trucks, placed bottles into the hands of big personalities like 50 Cent and athletes. "Everything we do with the brand starts at the packaging."
Alex showed us the XXX flavor as a perfect example of their brand communicated through the packaging.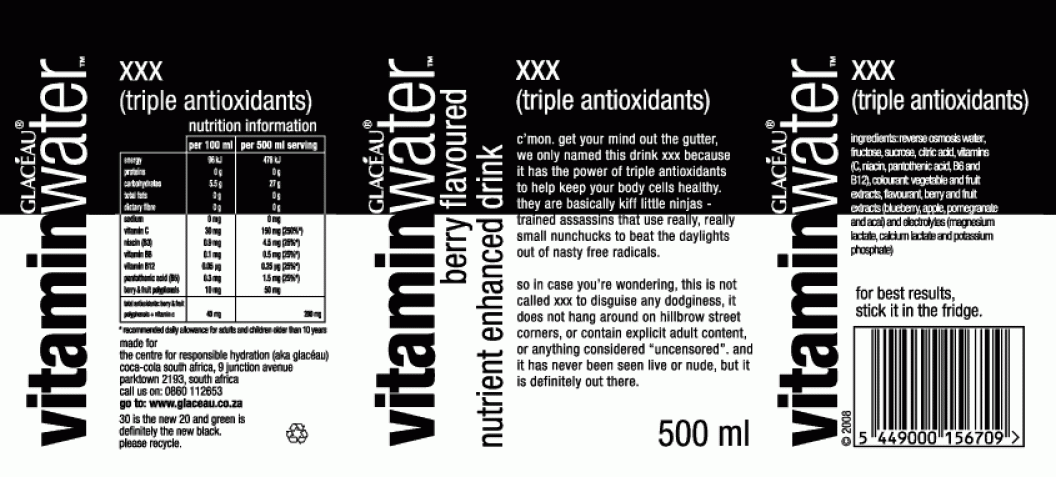 Read the label and you'll get a good idea of who they are. "Which is a great lesson in anything that you do," Alex told us. When there's so much out there fighting for your attention you should lay everything out on the table to show who you are and make yourself stand out.
Well they've certainly stood out to consumers. And to small companies such as Coca-Cola, which purchased Glaceau, vitaminwater's owner, for $4.1 billion in 2007.
Now 9 years after starting as the first graphic designer, he is the lead designer of vitaminwater, Powerade and smartwater. "Building and growing brands is what I love to do," he said. "I'm proud to work in-house."
So much so that he shared a list of what he's learned working in-house:
In-house is no outhouse

The future of branding is in-house

Design for people

Be the brand

Think like a politician

Attitude over skills

Don't wait for the creative brief. Take initiative

Designers belong in the boardroom

Give a shit – be passionate about your ideas

Gotta work everyday. Gotta not be cliché